Pediatric Allergy, Asthma, Immunology, Pulmonology
The Pediatric Allergy, Immunology & Pulmonology Department of Heart and Health Medical is committed to providing the children of Long Island with the highest standard of medical care. Under the esteemed leadership of Dr. Louis Guida Jr., a renowned physician in the field, our department is at the forefront of pediatric care.
Our team comprises dedicated specialists and support personnel who are not only experts in their respective fields but also deeply attuned to the needs of pediatric patients. With a focus on compassionate and comprehensive care, we ensure that every child receives personalized attention and treatment.
Heart and Health Medical is strategically located across four offices in both Nassau and Suffolk counties, making our top-tier pediatric care accessible to families throughout Long Island. Each location is equipped with the latest medical technology and staffed by professionals who specialize in the unique healthcare needs of children.
Whether it's managing allergies, addressing immunological concerns, or treating pulmonary conditions, our team is dedicated to helping each child achieve optimal health and well-being.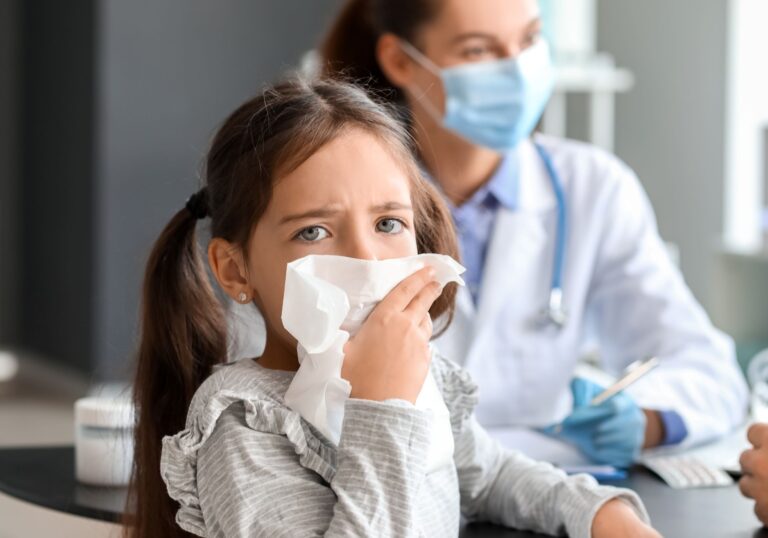 Our allergy and immunology specialists care for infants, children, and adolescents with:
Environmental allergies
Food allergies and anaphylaxis
Hymenoptera sting allergy
Latex allergy
Angioedema
Atopic and contact dermatitis
Other allergy and immunology disorders
Diagnostic testing and treatment procedures include:
Thorough medical history, family history, and physical examination
Skin testing for environmental allergies
Pulmonary function testing for asthmatics
Blood tests to evaluate immune system function
Nancy Kohlhoff
2021-07-01
RoseAnn Larson
2021-02-27
Melinda Lichioveri
2021-02-04
lori Friedmann
2020-12-08
Dr.Guida has treated my daughter for asthma since she wes 2 1/2 years old, he is the best truly the best ! He bedside manner, his kind nature, and his approach to treating the asthma. I highly recommend him ! Thank you Dr. Guida !
Great service.
everili Sanchez
2020-08-04
dr.guida best doctor I ever seen ..very happy ,show compassion,very profetional ... staff very friendly ...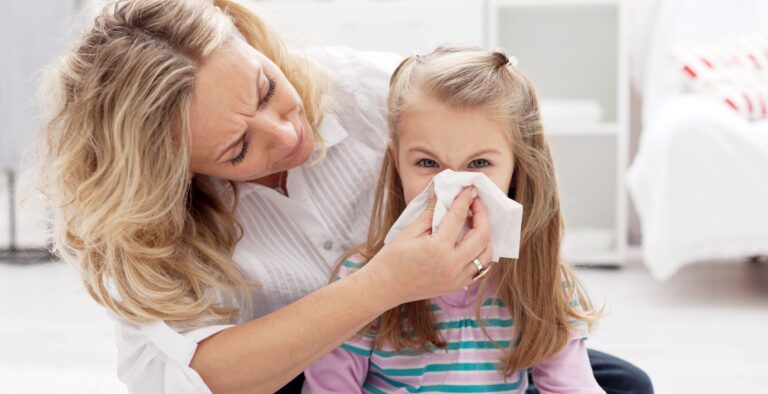 Pediatric Allergy & Immunology Services
Allergies are among the most prevalent chronic conditions affecting children globally. The symptoms of allergies can range from causing discomfort to posing severe, life-threatening risks.
In children with allergies, their immune system erroneously identifies a typically harmless substance (known as an allergen) as a threat. This misrecognition triggers an overreaction of the immune system, leading to the production of Immunoglobulin E (IgE) antibodies. These antibodies prompt cells to release histamine and other chemicals, culminating in an allergic reaction.
Common signs of an allergic reaction in children can manifest in various parts of the body, including the nose, lungs, throat, sinuses, ears, stomach lining, or skin. For some children, allergies can also exacerbate or trigger asthmatic symptoms. In extreme cases, allergies can lead to anaphylaxis, a rapid and severe reaction that requires immediate medical attention.
Numerous allergens can cause these reactions, with the most common being pollen, dust, food, insect stings, animal dander, mold, certain medications or drugs, and latex.
If your child shows signs of allergy, it's crucial to consult an allergist. Allergists are equipped with advanced training and expertise to accurately diagnose allergies and devise a personalized treatment and management plan. This specialized care aims to alleviate symptoms and improve the quality of life for your child.
Asthma, a chronic disease affecting millions of children and their families, is most commonly developed before the age of five. This condition is characterized by inflammation in the bronchial tubes of the lungs, which are vital for allowing air to enter and exit the lungs.
For those with asthma, these airways are persistently inflamed and may become more swollen in response to certain triggers. Additionally, the muscles around the airways can tighten, making it challenging for air to move in and out of the lungs. This results in symptoms like coughing, wheezing, shortness of breath, and chest tightness, which can significantly impact a child's daily life.
Children with a family history of allergies or asthma are at a higher risk of developing asthma. Often, asthma is associated with allergies, a condition known as allergic asthma.
While there is currently no cure for asthma, effective management is possible with a proper diagnosis and a well-crafted treatment plan. An allergist, with specialized training and expertise, is ideally qualified to diagnose and treat asthma. Under the care of an allergist, families can learn to manage the condition effectively, enabling children with asthma to lead active and fulfilling lives.
A pediatric pulmonologist specializes in diagnosing and treating lung and breathing-related issues in children. These specialists play a crucial role in helping children and their families manage respiratory symptoms, prevent complications, and enhance the overall quality of life.
When you visit a pediatric pulmonologist, they will conduct a comprehensive evaluation of your child's lung health to diagnose the root cause of any breathing problems. Based on this assessment, they will develop a tailored treatment plan that addresses your child's specific needs.
To accurately diagnose your child's condition, pediatric pulmonologists utilize a range of diagnostic tests, including:
Pulmonary Function Tests: These tests are crucial in determining how well your child's lungs are functioning. They involve painless measurements taken while your child engages in simple activities like breathing out, walking, or cycling on a stationary bike.
Allergy Testing and Bloodwork: These tests help identify any allergens or underlying conditions that might be contributing to your child's respiratory symptoms.
Chest X-ray: This imaging test provides a detailed view of the lungs and chest, aiding in the diagnosis of various pulmonary conditions.
The expertise of a pediatric pulmonologist is invaluable in ensuring that your child receives the most effective care for their lung health.
Louis E Guida, Jr. MD, FCCP, FAAAAI, FACAAI
American Board of Allergy, Asthma, and Immunology, Pediatrics.
Dr. Louis E. Guida Jr. was awarded his medical degree from St. George's University School of Medicine. He completed his internship and residency in Pediatrics at Monmouth Medical Center, Long Branch, New Jersey. He went on to complete two fellowships – Cystic Fibrosis (Adult and Pediatric) and Pediatric Pulmonology at Hahnemann University Hospital in Philadelphia, Pennsylvania, and Adult & Pediatric Allergy / Immunology at Nassau County Medical Center in East Meadow, New York.
Dr. Guida's hospital affiliations are Good Samaritan Hospital Medical Center in West Islip, New York, and St. Charles Hospital, Port Jefferson, New York.
He is an adjunct clinical assistant Professor of Pediatrics at the New York College of Osteopathic Medicine and is the Medical Director of the adult and pediatric Cystic Fibrosis Programs and the Family Asthma and Allergy Center at Good Samaritan Hospital Medical Center. He is a fellow of the American Academy of Allergy, Asthma and Immunology, American College of Chest Physicians, and the American Academy of Pediatrics.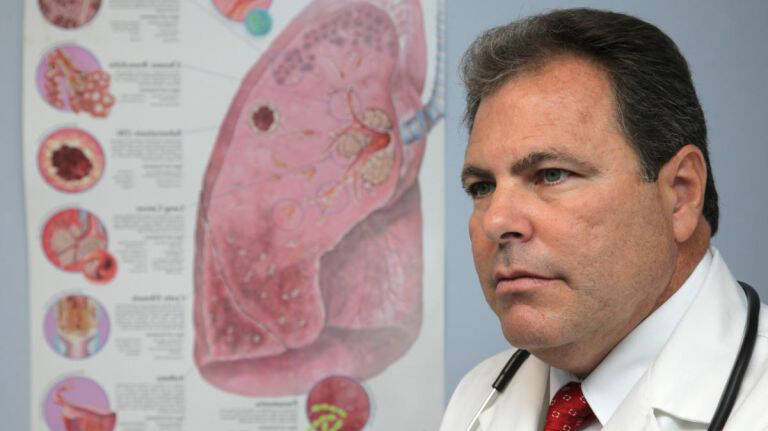 Find A Pediatric Allergist In Your Area